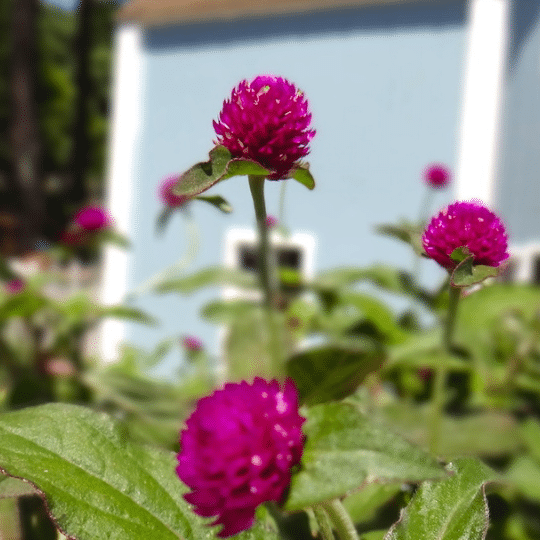 Gomphrena, also known as Globe Amaranth, is a genus of annual and perennial plants that produce unique and eye-catching flowers in shades of pink, purple, white, and red. Originally native to Central and South America, Gomphrena plants have gained popularity worldwide due to their hardiness, drought tolerance, and beauty. With their distinctive globe-shaped flowers, Gomphrena plants are a favorite among gardeners in floral arrangements, wreaths, and other decorative items.
The flowers of Gomphrena plants are distinctive and easily recognizable, as they resemble small globes or buttons that grow in clusters along the stems of the plants. The flowers can be pink, purple, white, or red and bloom from early summer until the first frost. The foliage of the plants is also attractive, with oval-shaped leaves that are typically green, although some varieties may have variegated foliage.
Gomphrena plants do well in full sun or partial shade. They prefer well-drained soil that is moist but not waterlogged. These plants are also drought-tolerant. In terms of cultivation, Gomphrena plants can be started from seed indoors or directly sown outdoors in the spring after the last frost. The plants should be spaced over 12 inches apart, as they can grow up to 2 feet tall and 1 foot wide.
Gomphrena globosa, or Bachelor's Button, is among the most popular varieties. It produces round, papery flowers in purple, pink, and white shades. Gomphrena haageana, or Strawberry Fields, is another popular variety with small, bright red flowers.