We offer our clients the following fun and fabulous services:
Offering Martin's Mobile: Onsite support for your garden planning and planting. 
Custom designs for living centerpieces and living bouquets
Seminars and classes on site and off
Insect and disease diagnosis
Expert speakers for garden clubs and group lectures.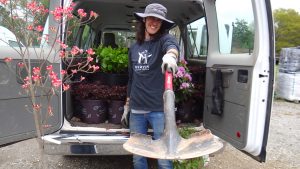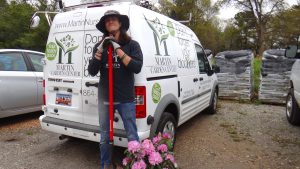 Martin's Mobile 
Onsite support for your garden planning and planting.  We come to your house and design the landscape of your dreams.  We provide you a professional landscape plan using landscaping software.  And, if you need additional installation support, well heck yeah, we provide that too.  Please call 864-277-1818 and schedule a site visit with us today!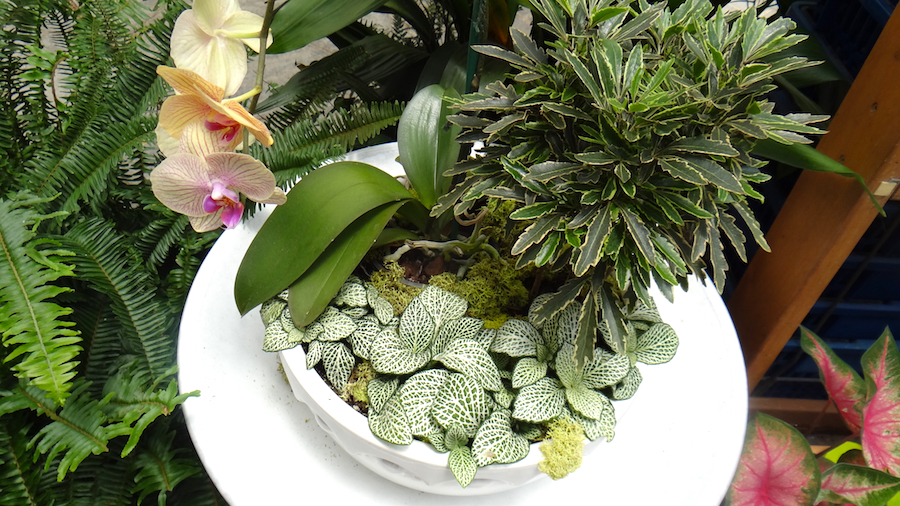 Living Centerpieces and Living Bouquets
After 7 days, all that remains of a $70 bouquet is a mess of dead flowers and a cheap vase.  Imagine, instead, if you had invested wisely and purchased a living bouquet or living centerpiece?  After 7 days … after 70 days … even 700 days later, you would still have a beautiful combination of plants to admire.
Martin Garden Center has long been known for its amazing plants but not as many customers have discovered our custom design services for living centerpieces and living bouquets.  You bring your own pot or purchase one here, and we'll design a living centerpiece customizable to your preferences and just as importantly, your available lighting.  Our custom services generally require two days turn around.
We also carry numerous ready made living bouquets and centerpieces that can be purchased right off the shelf, from prices as low as $6.99.  From classic styles to trendy to the extremely eclectic, we can meet your needs with live plants that last, thereby giving you great value for your $ to $$$.  And, should you grow bored with one or two of the plants in your combination and want to switch it up, we can replace them with new seasonal flowering plants.  Versatile and value … it doesn't get much better than living bouquets and living centerpieces from Martin Garden Center.
In the end, we agree with Malcom De Chazal who said it best … The flower in the vase smiles, but no longer laughs.
Seminars and Classes
We offer seminars and classes by demand, as well as regularly scheduled seminars and classes.  Please check our schedule of upcoming on-site classes and register today.  Or, if you don't see the topic you want, make a suggestions for future classes.  We're listening to you, our customer, to discover your needs … so talk to us.