Welcome to 5 Acres of Gorgeous!
At Martin Garden Center, we have acres & acres of plants that thrive in this area and are ready to shine in your garden. From Annuals to Perennials, Herbs and Veggies, Shrubs, Trees & more… We are confident that we have everything that you could possibly want in your garden or landscape. With trees and shrubs as the backdrop to anchor your garden space, perennial and annual plants can be blanketed across your gardens to bring beauty back to your urban oasis or city dwelling.
Enhance your indoor living, both home and office, using our extensive greenhouse selections. Hardy peace lilies and pothos; striking chinese evergreens, dracaenas and bromeliads; terrarium plants and succulents; and orchids and every type of fern imaginable, all ready to beautify your indoor spaces. While amongst our plants, don't forget to check out our great indoor pots and outdoor containers and to pick up soil and fertilizer.
Come See Us!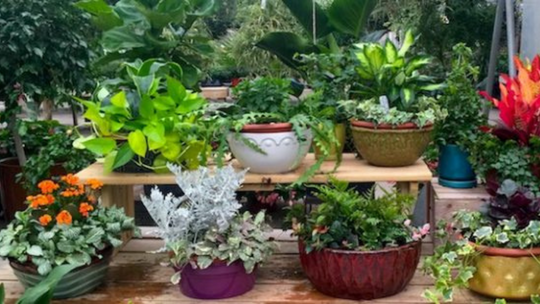 Martin Garden Center has the Upstate's best selection of Plants: Annuals, Perennials & more. We have Shrubs, Trees, Soil, Tools, and everything in between. Martin Garden Center prides itself on only selling the highest quality products. All of our items are carefully organized and tagged for your convenience. Come visit us Today!
When you need extra help with your gardening, we are happy to provide our Services. Are you Looking for a custom landscape design, or a centerpiece that matches your living room vibe? Perhaps you need help organizing your plants, or a proper diagnosis of a problem in your garden. No matter the situation, Martin Garden center is here to help.