Martin Garden Center would like to thank you for your support of our independent garden center … what a long strange road it's been.  It's a new decade and we can't wait to celebrate.  It is still your "Happy Place" and so much more. Come visit and join the fun … and don't forget your bloomers.  Please note that effective June 23, MASKS are now MANDATORY in our indoor retail space.
With flowering trees and flowering shrubs as the backdrop to anchor your garden space, perennial and annual plants can be blanketed across your gardens to bring beauty back to your urban oasis or city dwelling.  At Martin Garden Center, we have acres upon acres of plants that thrive in this area and are ready for your garden.  From annuals to perennials, from vines to veggies, from herb'n living to walks among the shrubs and trees, Martin Garden Center is here to meet all your needs.
Enhance your indoor living, both home and office, using our extensive greenhouse selections.  Hardy peace lilies and pothos; striking chinese evergreens, dracaenas and bromeliads; terrarium plants and succulents; and orchids and every type of fern imaginable, all ready to beautify your indoor spaces.
While amongst our plants, don't forget to check out our great indoor pots and outdoor containers and to pick up soil and fertilizer.
Finally, for specialty gifts, check out our ever popular gift items such as Backyard Bee candles, Carruth home and garden sculptures, the Naked Bee hand and body lotion, Pre de Provence soaps, Corinthian Bells chimes, Jelly Bean welcome mats, Cole's Bird Feed and other unique gifts for gardeners and non-gardeners (what … does such a person exist?), as well as an extensive selection of seasonal decor to enhance your home for future entertaining.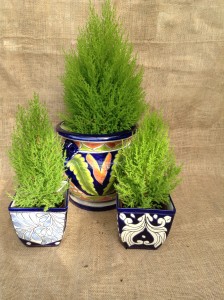 TEMPORARILY CLOSED FOR CONSTRUCTION … We will be closed from July 5th – 19th for installation of a new mall roof.  Please feel free to use www.GardenDelivery.com for online ordering and curbside pickup.  We will welcome back walk-in customers on July 20th at 9:00 am when we reopen.