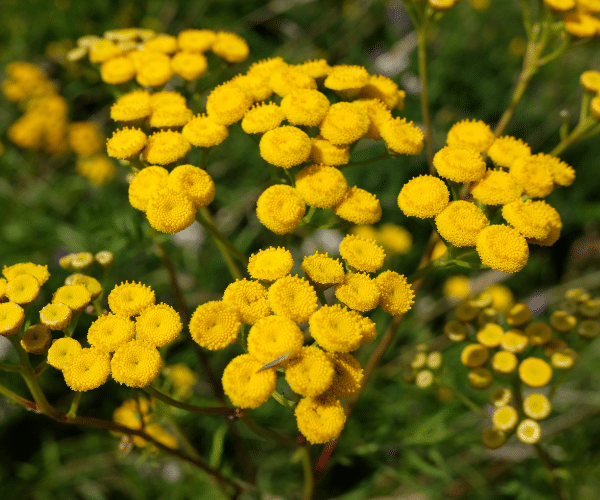 Helichrysum, commonly known as the everlasting flower, is a genus of plants that includes both annual and perennial species. These plants are known for their unique shape and size and attractive leaves and flowers. Helichrysum plants are typically small to medium-sized, ranging from 20-60 cm tall. They have a bushy, branching habit and produce numerous small, linear leaves that grow in pairs along the stem.
Growing and Caring for Helichrysum
Helichrysum plants thrive in well-draining soil with good air circulation. They prefer full sun to partial shade, making them suitable for sunny garden spots or container plantings. Helichrysum is relatively drought-tolerant once established, but regular watering is essential during the initial stages of growth. Water at the base of the plant to avoid wetting the foliage, which can lead to fungal diseases. Adding a layer of mulch around the base of the plant helps conserve soil moisture and regulate temperature.
Caring for Helichrysum is straightforward. Deadheading spent flowers encourages continuous blooming and maintains the plant's overall appearance. Pruning or pinching back the plant can help promote bushier growth and prevent legginess. Helichrysum is relatively resistant to pests and diseases, making it a low-maintenance choice for your garden. It's worth noting that Helichrysum is not typically favored by deer and rabbits, adding to its appeal as a garden plant.
Leaves and Flowers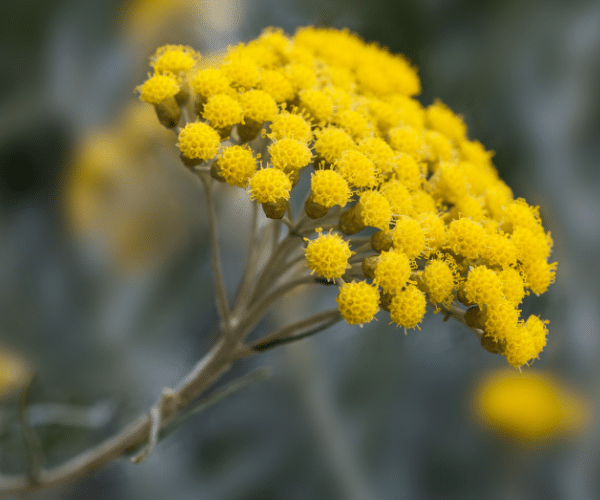 The leaves of Helichrysum are narrow and pointed, with a slightly wavy or undulating edge. They are arranged in pairs along the stem and have a slightly hairy texture. The flowers of Helichrysum plants are small, with a papery texture and a distinctive shape. They are usually yellow, orange, or pink, although some species may produce flowers in shades of white or red. The flowers are produced in dense clusters at the tips of the stems and are long-lasting, often retaining their color and shape even after they have dried.
Uses in the Garden
Helichrysum plants are ideal for use in borders, rock gardens, and container plantings and can be planted in full sun or partial shade. Helichrysum plants are also drought-tolerant and require little maintenance, making them a good choice for gardeners with busy schedules. Additionally, Helichrysum plants are often used in dried floral arrangements due to the long-lasting nature of their flowers. They can also be used in potpourri or other decorative items.