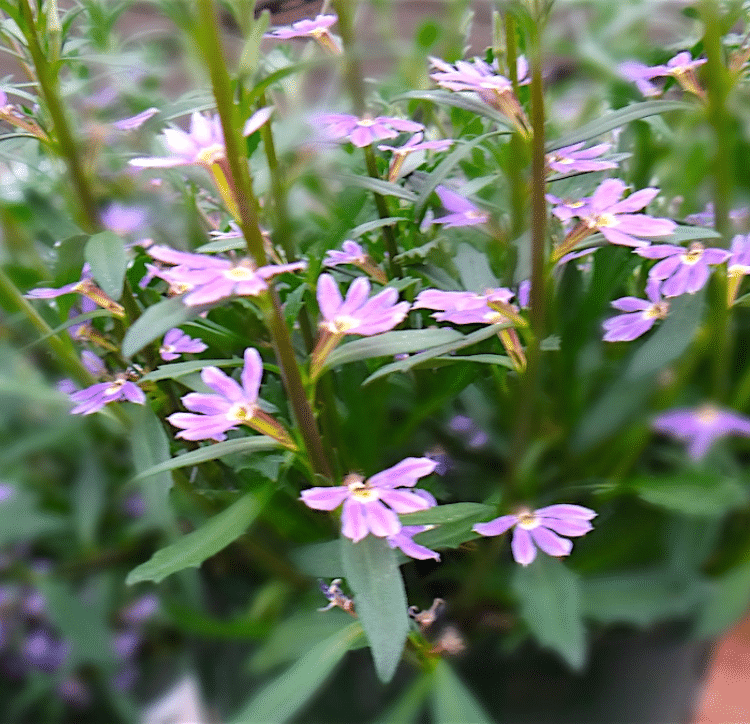 Scaevola, commonly known as Fan Flower, are annual plants native to Australia and New Zealand. This plant has unique fan-shaped flowers that bloom throughout the summer in various colors, including blue, pink, purple, and white. Gardeners and landscapers use Scaevola primarily for to its low-maintenance nature and long blooming period.
Growing and Caring For Scaevola
When planting Scaevola, choose a location with full sun to partial shade. While it can tolerate some shade, it blooms best in bright sunlight. The soil should be well-draining and enriched with organic matter. Once established, Scaevola is drought-tolerant, but it's important to water the plant regularly during its growing period. Avoid overwatering, as excessive moisture can lead to root rot. If you're growing Scaevola in containers, use a high-quality potting mix designed for flowering plants to ensure adequate drainage.
Caring for Scaevola is relatively straightforward. Deadheading faded flowers regularly will encourage continuous blooming and maintain a neat appearance. Scaevola is generally resistant to pests and diseases, though it's a good idea to inspect the plant occasionally for any signs of trouble. Adding a slow-release fertilizer during the growing season will provide essential nutrients for healthy growth and abundant blooms.
Leaves and Flowers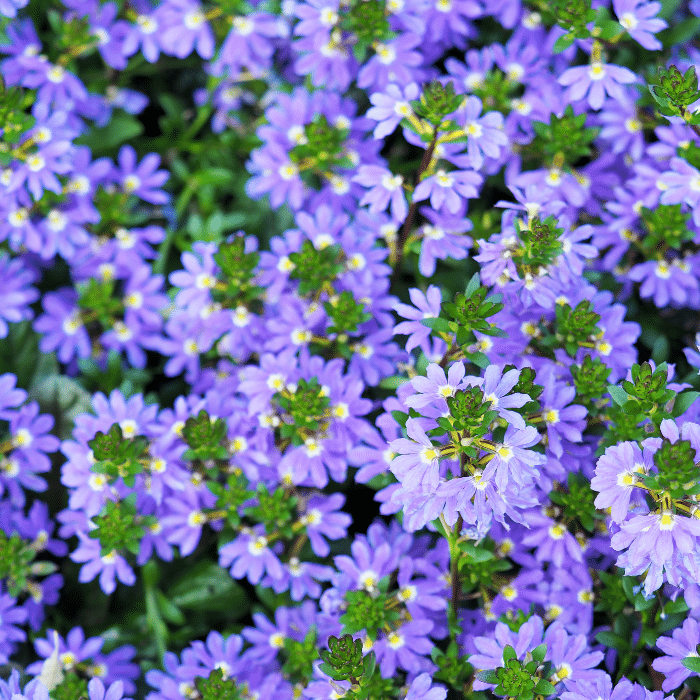 The leaves of Scaevola are typically succulent, elongated, and paddle-shaped, creating a lush and tropical appearance. Their glossy, dark green color serves as a perfect backdrop for the plant's stunning blooms. Scaevola flowers are the true highlight, with fan-shaped petals that resemble small, delicate seashells. These blooms come in various colors, including shades of blue, lavender, pink, and white, adding a vibrant burst of hues to the surroundings.
Uses in the Garden
Due to its low-growing, spreading habit, it is commonly used as a border plant or in rock gardens. Fan Flower is also an excellent choice for containers and can be grown in hanging baskets or window boxes for a cascading effect. Additionally, the plant attracts pollinators such as butterflies and bees, making it a great addition to any garden.