Torenia, also known as wishbone flower, is a flowering plant that belongs to the family Linderniaceae. The plant is native to tropical and subtropical regions of Asia, Africa, and the Americas. It is a low-growing, compact plant that typically reaches 15-30 cm in height. It has oval-shaped leaves and small, trumpet-shaped flowers ranging in color from white to pink, purple, and blue.
Leaves and Flowers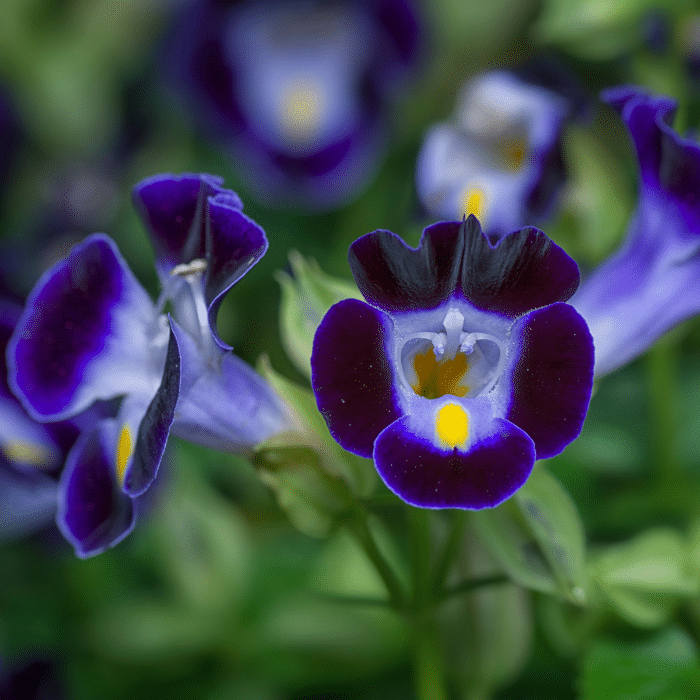 The leaves of Torenia are typically small, lance-shaped, and glossy, creating a lush backdrop for the plant's stunning blossoms. These leaves often possess a rich green hue and may feature subtle veins or variegated patterns, adding visual interest to the foliage.
However, the flowers steal they show as they emerge in abundance. They come in vibrant shades of purple, blue, pink, and yellow. They are known for their distinctive shape that resembles a wishbone. The plant gets its common name, wishbone flower, from this unique feature. The flowers are also prized for their bright colors and long bloom time.
Growing and Caring For Torenia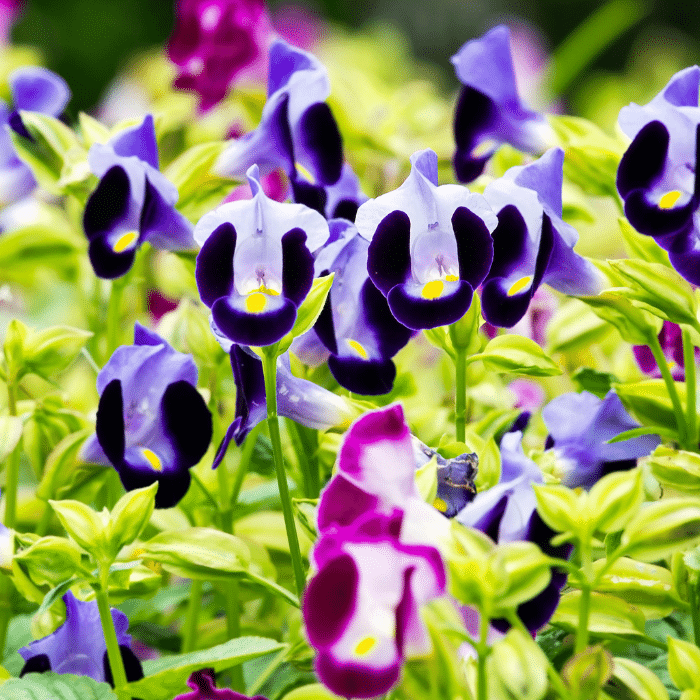 Torenia thrives in partial shade or filtered sunlight, preferring a location that protects from the intense afternoon sun. It requires well-drained soil that retains moisture, so regular watering is essential to keep the soil moist but not waterlogged. Applying a layer of organic mulch around the base of the plants can help retain moisture and suppress weed growth.
Deadheading spent flowers promotes continuous blooming, while occasional pruning can help maintain a compact and tidy appearance. Finally, fertilizing Torenia with a balanced, slow-release fertilizer every few weeks during the growing season can provide the necessary nutrients for healthy growth.
Uses in Traditional Medicine
While more research is needed to fully explore the therapeutic potential of Torenia, its traditional use in medicine suggests that it has many benefits. Torenia is used in traditional medicine to treat fever, headache, and respiratory problems. The plant contains several bioactive compounds, including flavonoids and terpenoids, that have been shown to have antioxidant and anti-inflammatory properties.