Alyssum, also known as Lobularia, is an annual plant in the Brassicaceae family. Lobulaira is native to the Mediterranean region and typically grows up to 30 cm tall. These plants have small, fragrant flowers that bloom in clusters and come in shades of white, pink, lavender, and purple. They form a compact and mound-like shape, with branches branching out in a graceful and low-growing manner. This growth habit creates a dense and lush flower carpet, adding elegance to any landscape.
Leaves and Flowers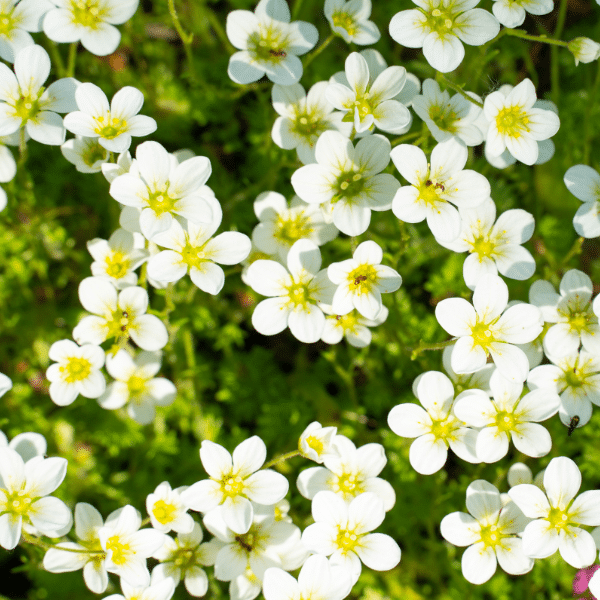 The leaves of Alyssum are small and lance-shaped, arranged in an alternating pattern along the stems. They are typically gray-green or light green, offering a subtle backdrop for the vibrant blossoms. The flowers are tiny and clustered together in dense clusters or spikes at the tips of the stems. They bloom in shades of white, pink, lavender, and shades of purple. Despite their small size, the flowers of Alyssum pack a punch of fragrance, emitting a sweet and honey-like scent that is particularly enticing in the evenings. These dainty blooms add beauty to the garden and attract pollinators.
Caring For Alyssum
Alyssum is a relatively easy plant to grow and requires minimal care. The plant does best in well-drained soil and full sun to partial shade. Alyssum plants tolerate drought and heat, making them an ideal choice for hot and dry climates. They also have few pest or disease problems, which makes them an excellent choice for gardeners who want a low-maintenance plant. With their fragrant blooms and easy care, Alyssum plants are a great addition to any garden.
Sweet Alyssum
One of the most popular species of Alyssum is Lobularia Maritima, commonly known as Sweet Alyssum. This plant is grown for its fragrant, honey-scented flowers that attract bees, butterflies, and other pollinators. Sweet Alyssum is a low-growing plant often used as a ground cover or border plant in gardens. It is also commonly grown in hanging baskets and containers.