… is Magical at Martins
Porch Pots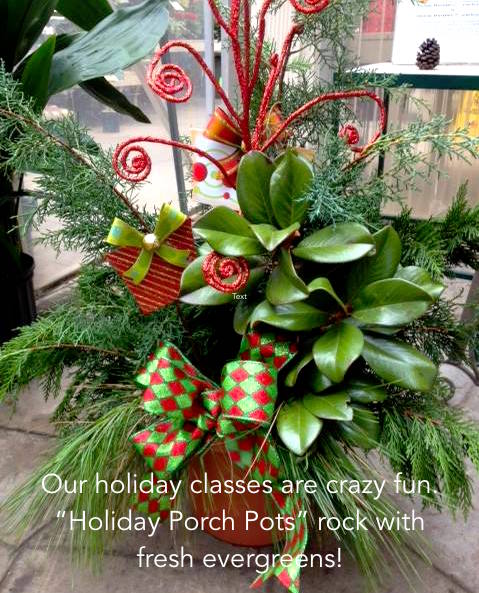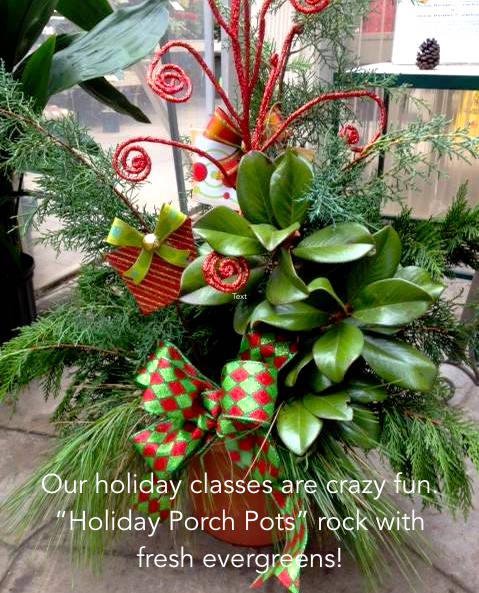 Craft your own porch pot at one of our Porch Pot Parties or let us create a custom porch pot for you.  Perfect for a dramatic entry to your home during the holidays.
Add greenery, branches, pine cones and bows.  Bling it up, if it suits your sense of style, or go traditional.  Either way, you will have a unique container to enhance your holiday season.
And, yes, those enormouse Sugar Pine Cones at the base of the urn are real, and are available at Martin Garden Center while supplies last. Sugar Pine Cones range in size from 8″ -14″ and come from the Sugar Pine Tree … of course.
Frazier Fir Wreaths
From the forests of the Appalachian Mountains come these amazingly crafted fresh Frazier Fir wreaths.  Once we transport them to the Upstate, we preserve the greenery and then our staff customize each wreath to suit our customer's size, style, and budget.  Come experience for yourself what has become an Upstate tradition for many.  View our wreaths in mass at local churches
Greenery by the Yard
We are sold out of greenery by the yard, but we can make up swags and other enhancements for your mantle or mailbox.   Just let us know your criteria.
Poinsettias … in varying sizes and colors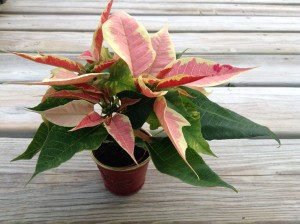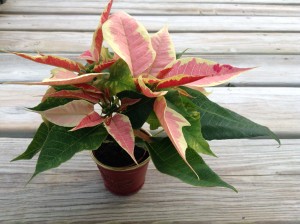 2″ poinsettias @ $3.99 – The perfect size and shape for accents in your holiday table centerpieces.  Buy one and get a free 2 inch accessory pots for your poinsettias.  Come early to select from our varied assortment for your home, as well as for great gifts for teacher, the neighbors and fun friends.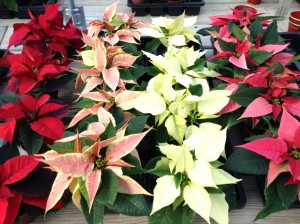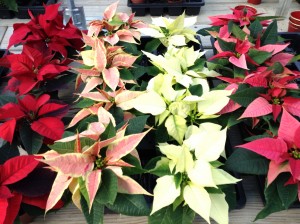 4″ and 6 1/2″ and 8″ poinsettias – Line your mantle, your stairway and your entry table with poinsettias.  They are the perfect accent at the holidays and come in a variety of colors.  They are also great gifts for friends and family.
Accent your poinsettia purchase with wraps and bows of every color, as well as inexpensive containers to enhance your selection.
See our poinsettias in mass at local churches.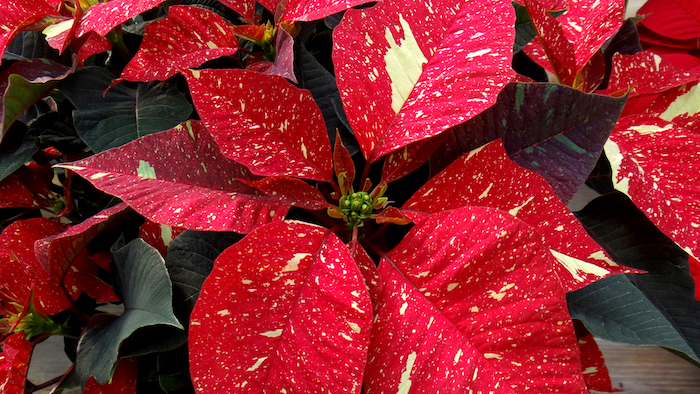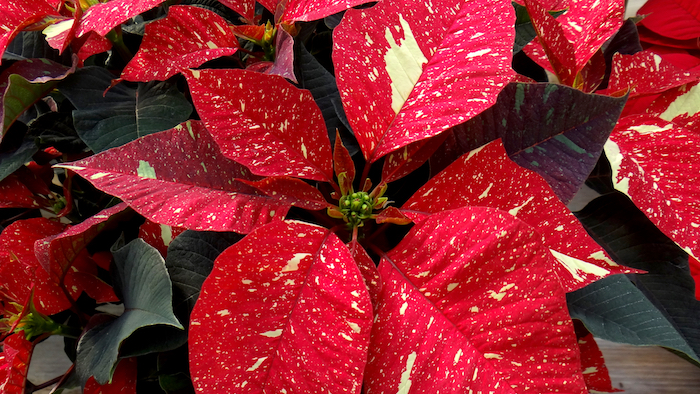 Amaryllis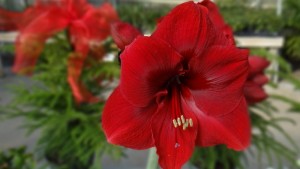 Amaryllis bulbs make great gifts – we still have some kits and waxed (no water) amaryllis bulbs left.  But when they're gone, they're gone till next year at the holidays.
Paperwhites