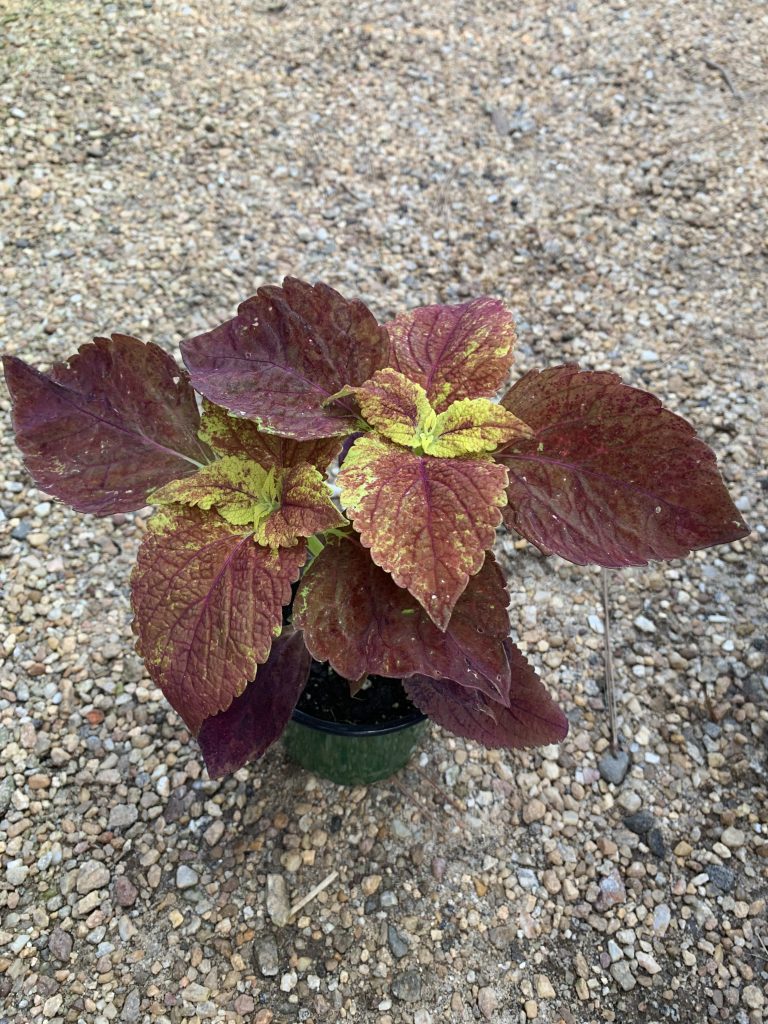 Coleus, scientifically known as Plectranthus scutellarioides, is a fascinating plant known for its foliage and diverse colors. With Coleus, you can explore an endless palette of colors and patterns, allowing your creativity and garden to thrive with vibrant beauty. With its unique size and shape, striking leaves, adaptability to various growing conditions, and an array of popular varieties, the coleus plant has earned a well-deserved place in the hearts and gardens of many.
Size and Shape of Coleus
Coleus plants are typically compact and bushy, reaching a height of about 1 to 3 feet (30 to 90 centimeters) and spreading outwards to create a full, rounded form. This compact nature makes them ideal for container gardening, borders, or as accent plants in mixed garden beds.
Leaves and Flowers of Coleus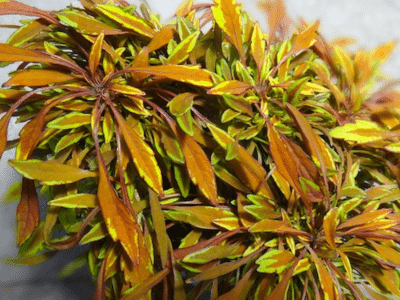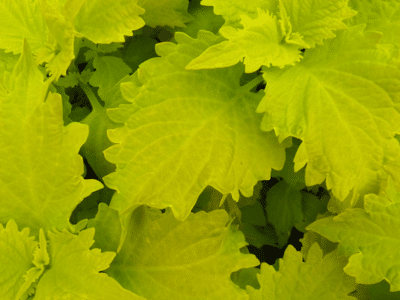 One of the most captivating features of Coleus is its spectacular leaves. The leaves are usually large and come in many shapes, including ovate, heart-shaped, or lanceolate. In addition, the edges of the leaves can be smooth or serrated, adding to the overall visual interest. However, what truly sets Coleus apart is the incredible diversity of leaf colors and patterns. From bold and vibrant combinations of red, yellow, orange, and green to mesmerizing blends of purple, pink, and cream, coleus leaves come in an endless array of striking patterns and shades.
While coleus plants are primarily grown for their foliage, they produce flowers, although they are not the main attraction. The flowers are small and often insignificant compared to the vibrant leaves. They typically appear as spikes or clusters of tubular blooms in shades of white, lavender, or blue. However, many gardeners prefer to pinch off the flowers to encourage the plant to focus its energy on producing even more stunning foliage.
Growing Conditions for Coleus
Coleus is known for its adaptability to various growing conditions, making it a versatile choice for indoor and outdoor cultivation. These plants thrive in well-draining soil and prefer bright, indirect light. They can tolerate some direct sunlight, but intense heat or prolonged exposure to the sun may cause the colors of the leaves to fade. Coleus also prefers moderate humidity levels and temperatures between 60°F and 75°F (15°C and 24°C).
Varieties of Coleus
There is a vast array of popular Coleus varieties available, each offering its own unique blend of colors and patterns. Some of the most popular varieties that we sell at Martin Garden Center include Alabama, Defiance, Pat Martin, Pineapple, Sangria, Trailing Burgundy, Trailing Plum, and Wasabi.
#ReggieRights My favorite coleus combination ever … From my shaded garden circa 2015 included a background thriller of Wasabi Coleus (chartreuse green), my filler Defiance Coleus (red with yellow margins) & in the front, cascading over my wall, red wandering jew. For sun gardens, sub trailing plum coleus for the red wandering jew. Absolutely gorgeous till the first frost.