Hydrangeas are one of the most popular flowering plants in the world, known for their large and colorful blooms. These shrubs are native to Asia and the Americas and come in a variety of colors, including pink, blue, white, and purple. Hydrangeas are beloved by gardeners for their beauty and versatility and can be used in various ways, from gardens and borders to pots and containers.
Some Hydrangeas can grow as tall as 15 feet, while others remain small and compact, reaching only a few feet in height. Their leaves are typically broad and oval-shaped, with a pointed tip. The leaves can be as small as a few inches long or as large as a foot. They are typically dark green and have a slightly rough texture. The flowers are the most distinctive feature of Hydrangeas. The flowers are large and showy, with a round or flattened shape that can be as much as a foot in diameter. However, some hydrangeas have flowers that are cone-shaped rather than round.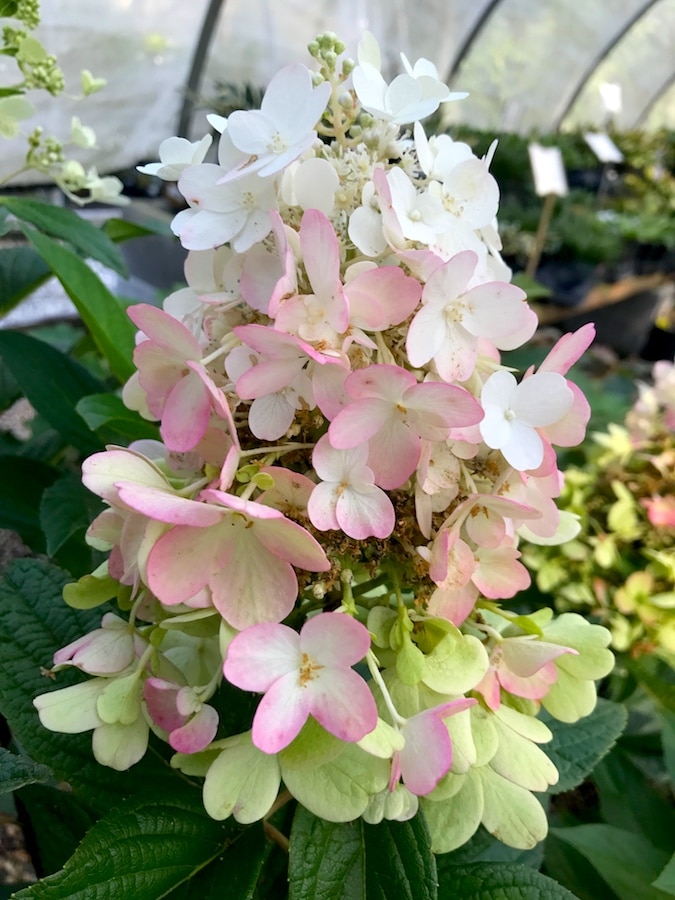 Hydrangeas prefer a partially shaded location with well-draining soil. They don't do well in hot, direct sunlight, so finding a spot that stays in the shade during the day is essential. These shrubs require regular watering, especially during hot, dry weather. Be sure to water deeply so the soil stays moist but not waterlogged. Hydrangeas should be pruned in the late winter or early spring before new growth appears. A slight application of a balanced fertilizer in the spring and again in the summer is usually sufficient for Hydrangeas.
Hydrangeas are incredibly versatile and can be used in many creative ways in your garden. Here are a few ideas to get you started:
Hydrangea hedge: Hydrangeas can be used to create a beautiful and functional hedge. Plant them close together and prune them regularly to maintain the desired height and shape.
Focal Point: Hydrangeas can be a focal point in your garden or landscaping. Plant them in a prominent location and surround them with other flowers and plants that complement their color and texture.
Grow hydrangeas in containers: Hydrangeas can be grown in containers, making them an excellent choice for patios, decks, and other outdoor spaces. Choose a large container and fill it with well-draining soil. Water regularly and fertilize sparingly.