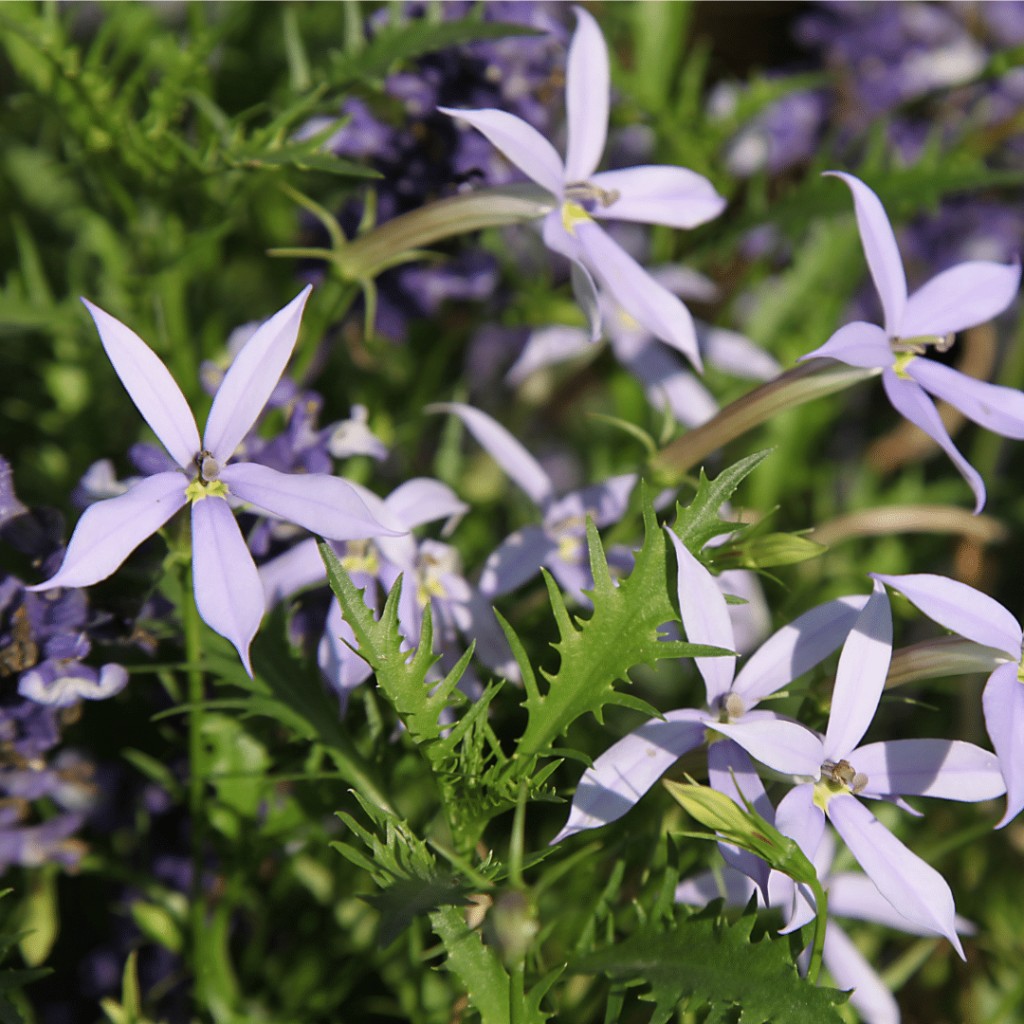 Isotoma, commonly known as Laurentia, is a charming and versatile plant that is popular among gardeners for its delicate beauty and low-maintenance nature. With its dainty flowers, lush foliage, and adaptability to various garden settings, Isotoma has become a sought-after addition to landscapes, borders, and containers. 
Growing and Caring for Isotoma
One of the standout features of Isotoma is its ability to thrive in various climates, from temperate regions to warm and tropical areas. However, these plants prefer well-draining soil with good fertility and a neutral to slightly acidic pH. Amending the soil with compost or organic matter before planting can provide the nutrients for healthy growth. Isotoma is known for its resilience in both sunny and partially shaded locations. While it can tolerate full sun, it appreciates some protection from intense afternoon sunlight, especially in hot climates. In regions with scorching summers, providing partial shade during the hottest part of the day can help maintain vibrant foliage and prevent stress.
Regular watering is essential during the plant's establishment period, helping it develop a strong root system. Once established, Isotoma displays moderate drought tolerance, but monitoring soil moisture and providing supplementary water during extended dry spells is important. Watering at the base of the plant reduces the risk of fungal diseases and promotes healthy growth.
Leaves and Flowers
Isotoma's leaves contribute to its overall attractiveness with its lush and slightly succulent appearance. They are typically small, ovate, and glossy, creating an appealing backdrop to the delicate flowers. Isotoma flowers are the focal point of the plant, featuring a profusion of star-shaped blooms that resemble miniature morning glories. The flowers come in many captivating colors, including shades of blue, lavender, pink, and white. Isotoma blooms throughout the growing season, attracting pollinators like bees and butterflies to the garden.
Uses in the Garden
Isotoma's versatility makes it a valuable asset in garden design. Its low-growing and spreading habit makes it ideal for ground cover, whether used as a carpet of color in flower beds or as an elegant filler between stepping stones. Isotoma's compact growth and delicate flowers also make it a popular choice for containers, hanging baskets, and window boxes, adding charm and visual interest to patios, balconies, and other small spaces. When planted en masse, Isotoma can create a captivating sea of color, forming a serene and enchanting atmosphere in garden landscapes.