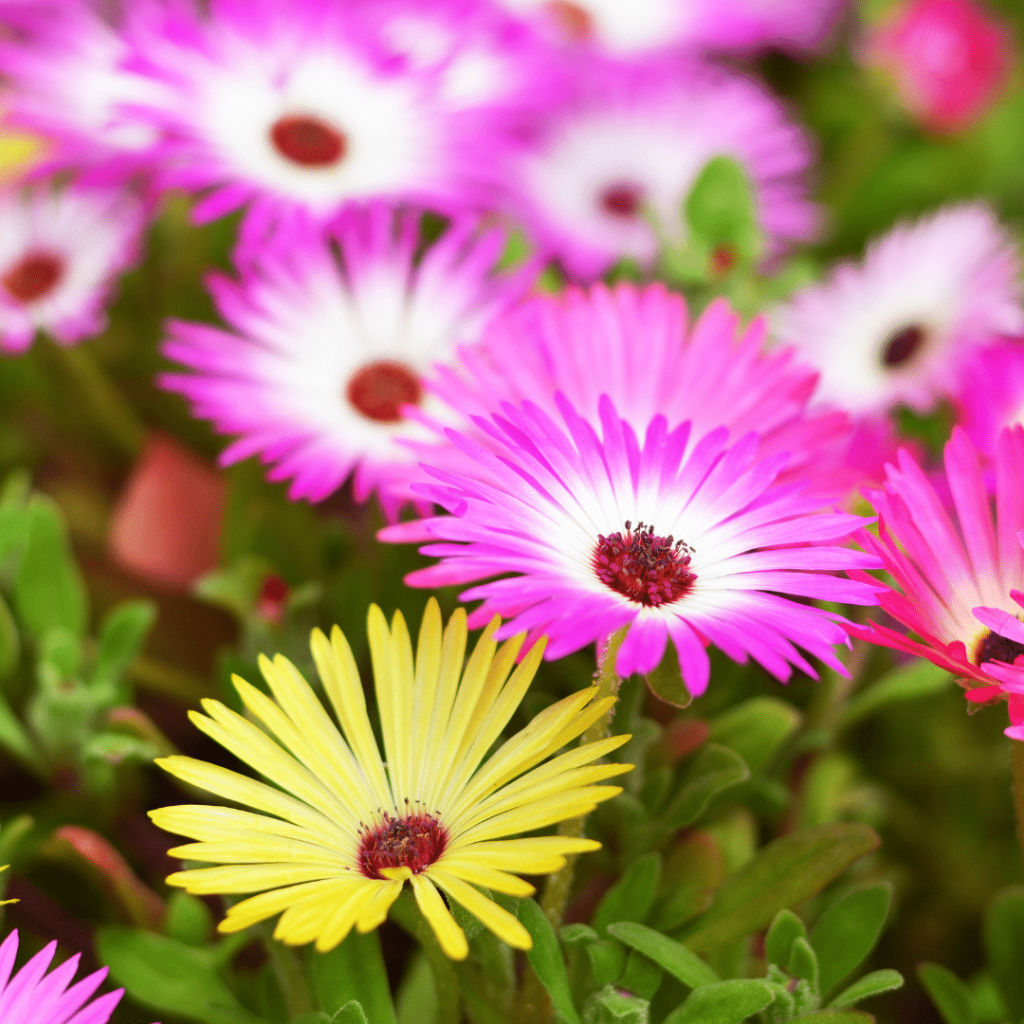 Mezoo, also known as Livingston Daisy, is a popular annual plant native to South Africa. Mezoo is known for its small, oval-shaped leaves that are green in the center and small, daisy-like flowers that are typically pink or red. This plant is low-maintenance and easy to care for, making it a popular indoor and outdoor gardening choice.
Growing and Caring For Mezoo
Start by choosing a spot with full sun exposure, as Livingstone daisy prefers at least six hours of direct sunlight daily. These daisies prefer sandy or rocky soil with excellent drainage to prevent waterlogged roots. Before planting, prepare the soil by incorporating organic matter to improve its fertility and texture. Regular watering is essential during the growing season, but no need to overwater, as these plants are drought-tolerant and can succumb to root rot if left in soggy conditions.
To encourage healthy blooming, deadhead spent flowers regularly, which will also help to maintain a tidy appearance. Fertilize the plants with a balanced, water-soluble fertilizer once every four to six weeks during the growing season. If you're growing them in containers, use a potting mix specifically designed for succulents or cacti. These daisies are relatively pest and disease-resistant, making them an ideal choice for low-maintenance gardeners.
Leaves and Flowers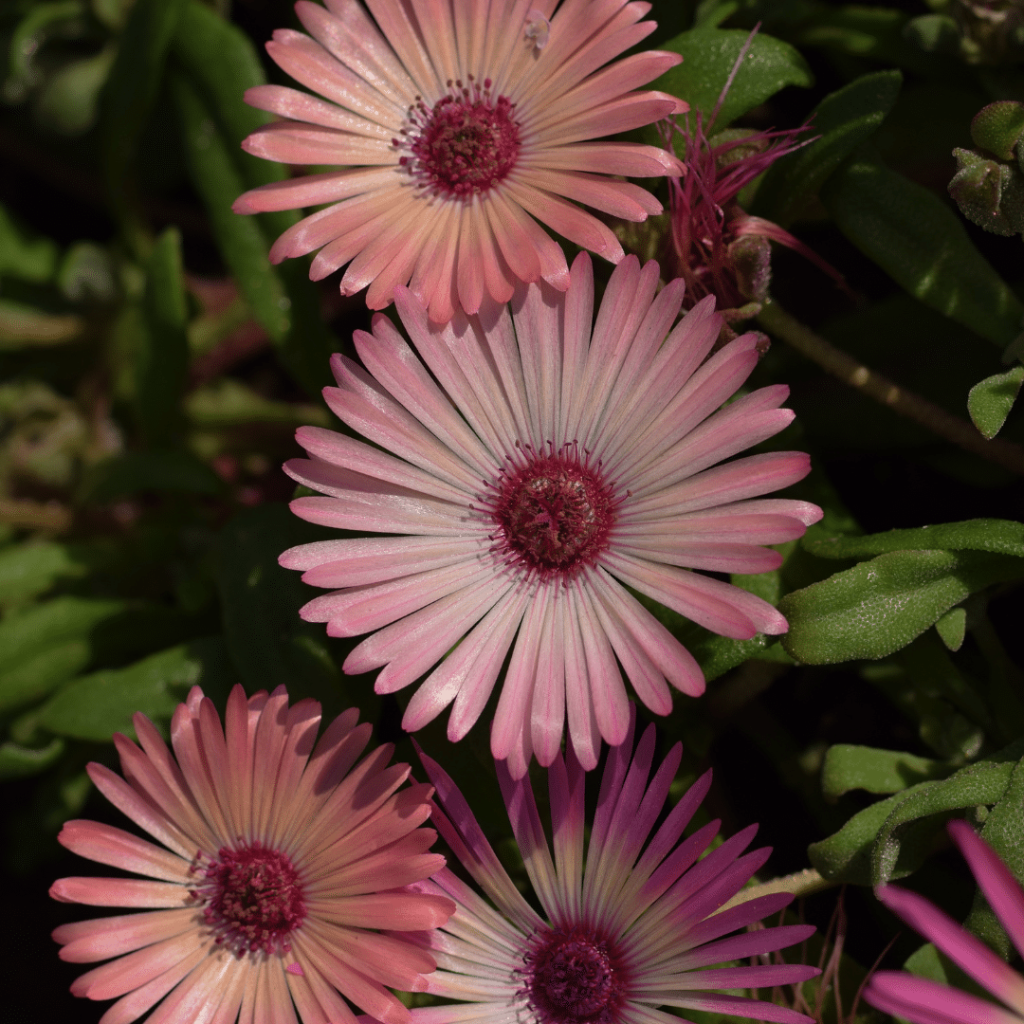 The leaves of Mezoo are small and succulent, with a glossy texture and bright green coloration. They grow densely along the plant's stems and are oval or rounded with smooth edges. The flowers are small and daisy-like, with delicate petals that are mainly pink and red. They bloom throughout the summer months, adding a burst of color to the garden or container. The flowers are held on long, slender stems that rise above the foliage, creating an eye-catching display.
Uses In The Garden
Livingstone Daisy can serve various purposes in the garden. They are excellent choices for ground covers due to their low-growing, spreading habit. They create a beautiful carpet of colorful blooms that can transform bare patches of soil into a dazzling display. These hardy plants can withstand dry and sunny conditions, making them ideal for areas where other ground covers may struggle.
Mezoo can also thrive in containers and hanging baskets, providing a burst of color to patios, balconies, and other small spaces. Their compact size and trailing nature make them suitable for hanging containers, window boxes, and mixed container arrangements. These plants also thrive in rocky or sandy soils, making them well-suited for rock gardens or areas with poor soil conditions. Their ability to withstand hot and dry environments makes them a natural fit for these garden settings.