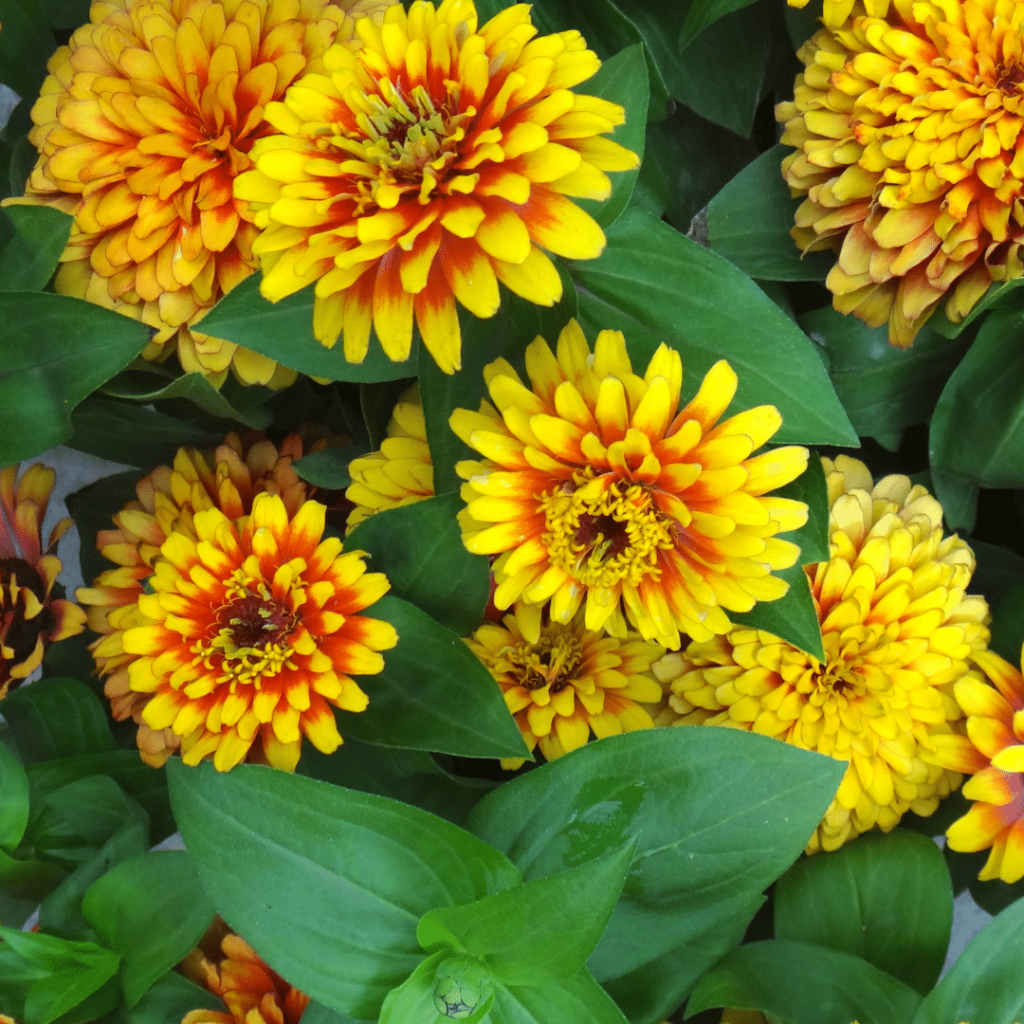 Zinnias are colorful, daisy-like flowers native to Mexico and Central America and are among the most popular garden flowers worldwide. They come in a wide range of colors; red, yellow, orange, pink, white, and purple. Zinnias have been cultivated for centuries for their stunning beauty, easy-to-grow nature, and long-lasting blooms.
Caring for Zinnias
Zinnias thrive in full sun, so choose a location in your garden that receives at least six hours of direct sunlight daily. They prefer well-drained soil, so make sure the soil is loose and fertile. Before planting, it is recommended to work organic matter such as compost or well-rotted manure into the soil to improve its fertility and drainage.
Watering is essential for zinnias, especially during dry periods. Keep the soil evenly moist but not waterlogged, as excessive moisture can lead to fungal diseases. It is best to water the plants at the base, avoiding wetting the foliage, which can also contribute to disease development. Mulching around the base of the plants can help retain moisture and suppress weed growth.
Leaves and Flowers
Zinnia flowers are beloved for their bright and showy blooms. As mentioned previously, they come in a wide range of colors. The flowers can be single or double, resembling daisies with a central disk surrounded by colorful petals. Zinnia leaves complement their stunning flowers with their attractive foliage. The leaves are lance-shaped and generally green, but some varieties may have bronze or purple hues. They are arranged alternately along the stem and have a slightly rough texture. Zinnia leaves are essential to the plant's growth and photosynthesis, providing the necessary energy for healthy flower production.
Uses in The Garden
Zinnias are also commonly used in floral arrangements due to their vibrant colors and long vase life and are a popular choice for wedding bouquets and other special events. Zinnias are also perfect for creating colorful flowerbeds; you can plant them in clusters or mix different varieties to create stunning displays of various colors. Zinnias also attract pollinators such as butterflies, bees, and hummingbirds. Zinnias are also well-suited for container gardening and border planting… their compact growth habit and abundance of flowers add structure and definition to garden spaces, enhancing the overall landscape design