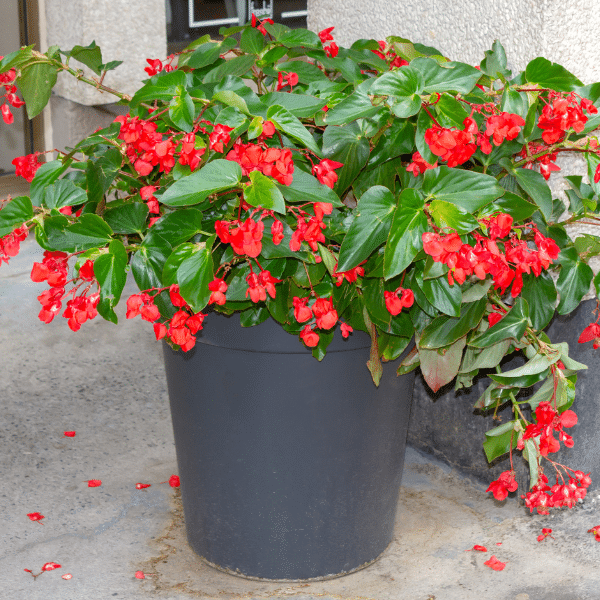 Dragon Wing Begonia is the most versatile blooming annual that we carry at Martin Garden Center. This hybrid begonia is a cross between Begonia coccinea and Begonia olbiia. We always try to have Dragon Wing Begonia in stock in 4″ containers and hanging baskets. However, depending on the market and availability, we may run out occasionally.
Origins of Dragon Wing Begonia
Dragon Wing Begonia was developed by California plant breeder Benary in the late 1990s. The goal was to create a begonia with improved vigor, disease resistance, and more prominent flowers. This hybrid begonia was introduced to the market in 2001, and since then, it has gained immense popularity due to its exceptional qualities.
Leaves and Flowers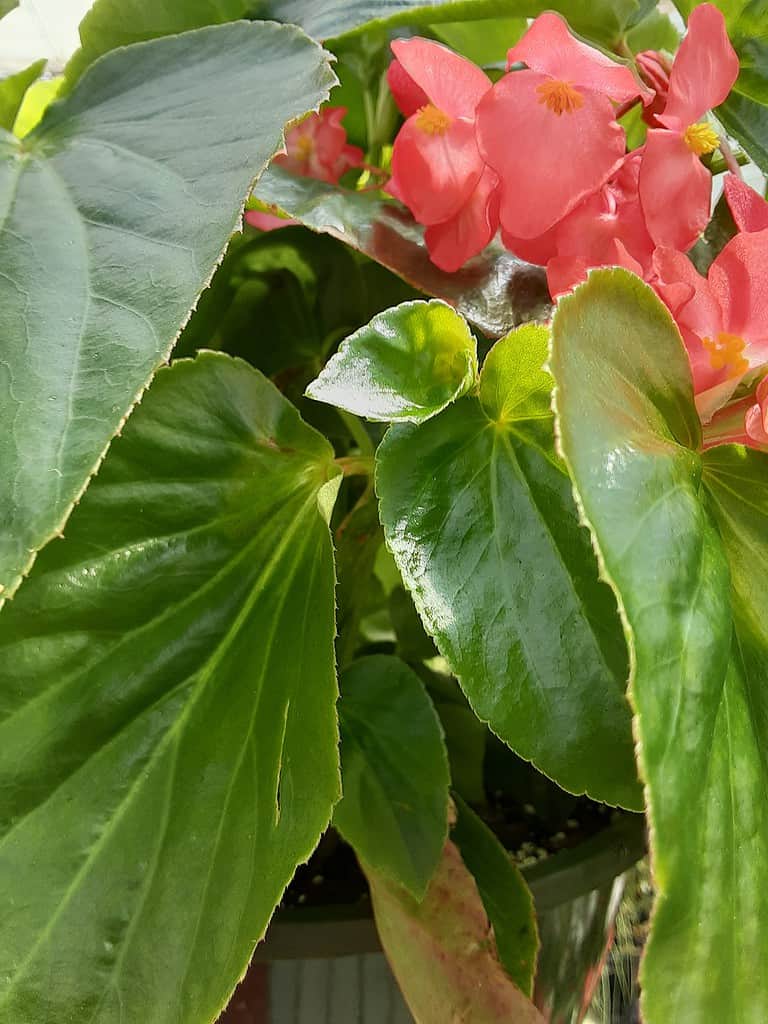 One of the outstanding features of Dragon Wing Begonias is their dragon wing shaped foliage. The leaves are glossy and asymmetrical, with a deep green color that provides an excellent backdrop for the plant's vibrant blooms. The foliage is also slightly serrated, giving it an intriguing texture. The leaves grow alternately along the stems, creating a cascading effect as the plant matures.
The real showstopper, however, is the plant's flowers. Dragon Wing Begonias produce many pendulous, waxy flowers that bloom continuously throughout the growing season. The flowers come in two primary colors: red and pink. The red variety showcases rich, fiery blooms that demand attention, while the pink variety offers a softer, more delicate touch to the garden. Martin Garden Center also began carrying a white dragon wing begonia two years ago and it is extremely popular.
Dragon Wing Begonias are a gift that just keeps giving. Wet, dry, sun or shade … it doesn't matter. Dragon Wing Begonias survive in all conditions. Full sun or full shade are fine. Just make sure that prune them occasionally or else they will bet long and leggy versus full and flowering. Note that these plants can be a bit of a thug when sharing a pot with other plants so choose companion plants wisely. And, fertilize to keep them looking their best.